No results were found for the filter!
Schumann Arzberg Op art vase relief pattern 70s
A beautiful porcelain vase by Schumann Bavaria / Germany - 1960s or early 1970s White glazed art porcelain of finest quality, with expressive relief decor all over. Rather extraordinary, this vase was available in different sizes - this...
Milk jug Arzberg 1382 - Hermann Gretsch
A milk jug by Arzberg - series 1382. Designed by Hermann Gretsch in 1931. Plain white porcelain, glazed. Marked underneath with the vintage Arzberg-stamp. Excellent condition, no damges - no visible traces of use.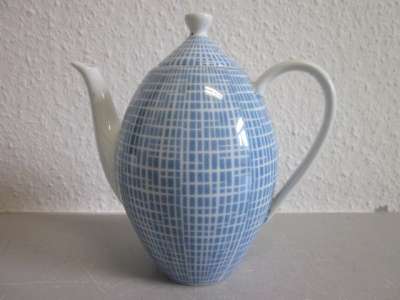 Small coffee pot Arzberg 2000 Bastdekor...
Small version! - A classical Arzberg coffeepot - model Form 2000 with so-called 'Bastdekor' in blue. Designed by Heinrich Löffelhard for Arzberg. Marked unerneath with vintage Arzberg-stamp. Height 17 cm/ 6.69'. Two tiny dark surface...
Coffeepot Arzberg 1382 red band - Hermann Gretsch
A classical coffeepot in pure Bauhaus-style. Designed 1934 by Hermann Gretsch for Arzberg. Plain-white porcelain with red band decor. Form number 1382. Marked underneath with vintage Arzberg-stamp plus impressed form number. Height incl....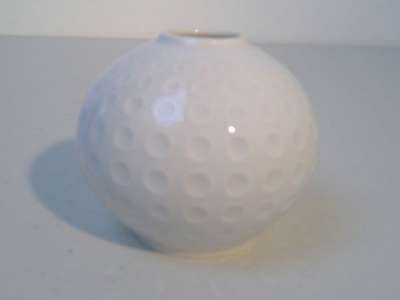 Small Arzberg vase 'golf ball' - Heinrich...
A second vase with so-called 'golf-ball decor', designed by Heinrich Löffelhardt for Arzberg / Bavaria - Germany. Smaller and ball-shaped, without neck. Around 1965. Plain white porcelain, glazed. Height 3.15'. Marked underneath with the...