No results were found for the filter!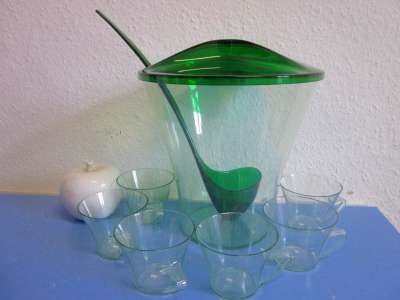 Kayser punchbowl Luran 50s Wilhelm Wagenfeld
A 1950s punchbowl set, made of the BASF-plastic "Luran". Six cups, a ladle plus punchbowl. All pieces marked, made by Kayser/ Germany. This set is normally attributed, but (as far as I know), only the ladle was designed by Wagenfeld. It...