No results were found for the filter!
Sgrafo Modern tall vase 28 cm porcelain vase...
Sgrafo Modern tall vase 28 cm porcelain vase white coral glaze Peter Müller rare Designclassics24 The tallest and most beautiful Sgrafo vase I have ever had in stock - extremely rare version! Marked underneath as can be seen on the...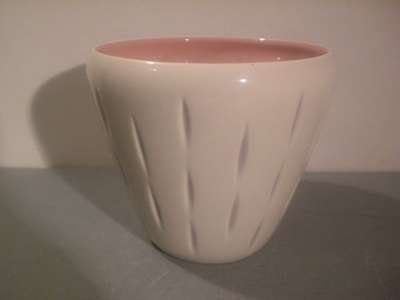 Tall plant pot - by Sgrafo
An interesting plant pot by Sgrafo - designed by >Peter Mueller, around 1955. Inside light-pink, outside in glossy white with typical relief-structured surface. Marked underneath with the vintage Sgrafo-stamp. Height 16 cm/ 6.3',...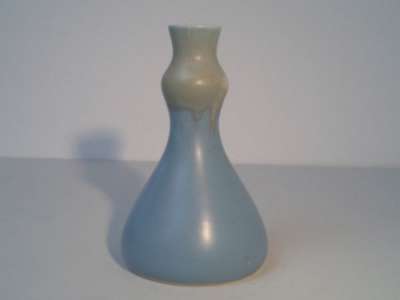 Blue Sgrafo vase - 1970s
An unusual Sghrafo vase, around 1970. Blue glaze with green crystal glaze on top. Design Peter Müller (attr.). Height 7.48'. Stamped underneath. Perfect condition.
UNusual 70s vase - by Sgrafo
A rather unusual and rare vase - by Sgrafo / Germany - around 1970. White clay, with blue glaze and greenish lava-like glaze around the neck. Height 18.5 cm/ 7.28'. Perfect condition.